The official newsletter of the Carl S. Swisher Library at Bethune-Cookman University.
Employee Spotlight
Cherie Houston has been employed with Bethune-Cookman University for 26 years as a Library Technician.
"I enjoy working with faculty, staff, and students. I also enjoy giving tours to visitors of the library, Dr. Bethune's gravesite and Dr. Bethune's home (Foundation)."
Cherie is a graduate of Mainland Sr. High School and has an associate degree from West Virginia College in Secretary/Word Processing. Her parents were a huge part of her life and she strives daily to model her successes by following their words of wisdom. Her hobbies include reading, walking on the beach, going to the movies, and dabbling in photography. Cherie is very involved in her church and has served in many auxiliaries. Her favorite scripture is Psalm 27:1, "The LORD is my light and my salvation, whom shall I fear? The LORD is the strength of my life of Whom shall I be afraid."
---
Featured Databases
Naxos is a large online classical music library. Currently, it offers streaming access to more than 67,470 CDs with more than 969,300 tracks, standard and rare repertoire. Over 800 CDs are added to the library each month.
DOAJ, Directory of Open Access Journals, is a community-curated online directory that indexes and provides access to high quality, open access, peer-reviewed journals. DOAJ is independent. All funding is via donations, 40% of which comes from sponsors and 60% from members and publisher members. All DOAJ services are free of charge including being indexed in DOAJ. All data is freely available.
---
Information Literacy Webinar
Thursday, March 28, 2019 – 2:30 pm – 3:30 pm
Improving Students' Research and Critical Thinking Skills Through the use of Instruct Information Literacy Modules
Learn how Credo Instruct/InfoLit can supplement and support your classroom instruction, online teaching, or student remediation needs.
Presenter: Etta Verma, Credo Customer Success Manager
RSVP for registration information: Mrs. Laura Quatrella, 386-481-2118

---
Faculty News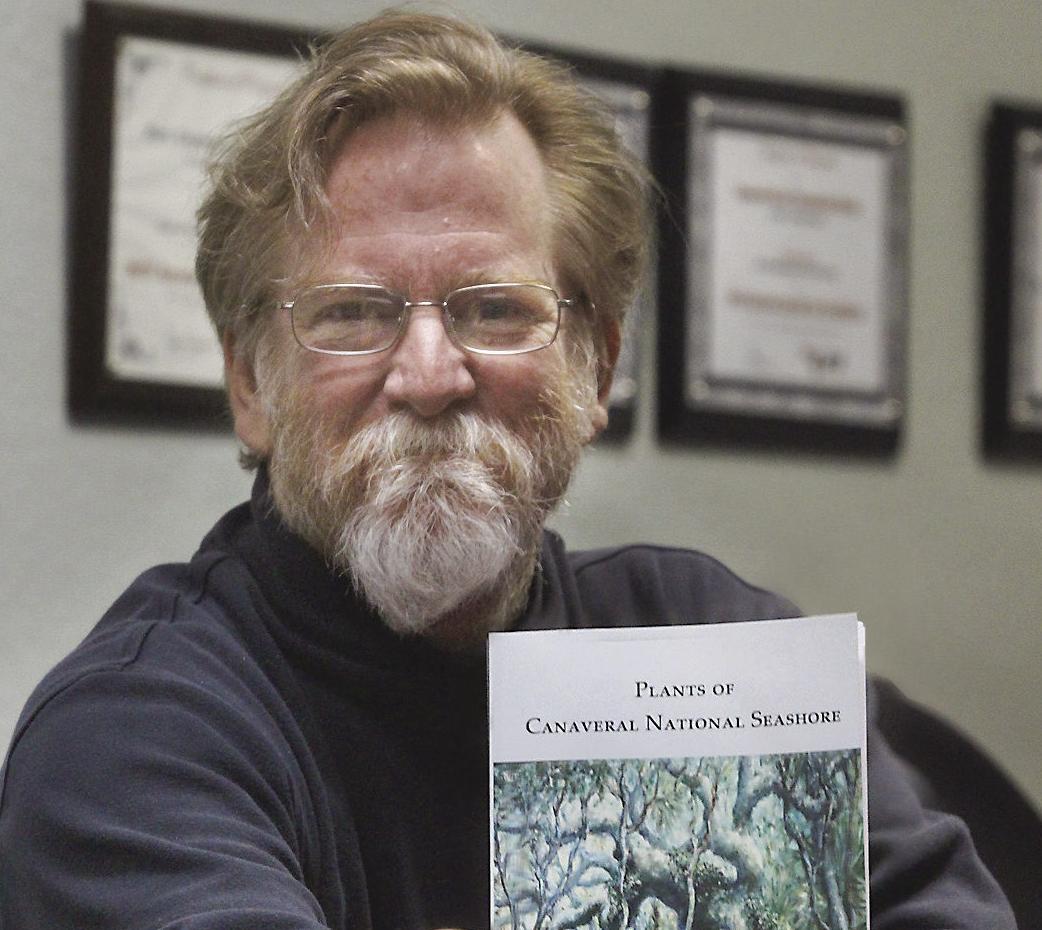 Professor Don Spence has recently published the book Plants of the Canaveral National Seashore. The book is written in collaboration with Dr. Hyun Jung Cho and others. A field guide, Plants of the Canaveral National Seashore, is a handy identification resource with photos and plant descriptions of about 180 species of algae, vascular plants, and ferns. The surveys of the plants were conducted in 2016 and 2017. The guide uses the plant taxonomy used by the University of South Florida's Institute for Systematic Botany. Dr. Spence also initiated a greenhouse here at B-CU. There are over 200 plants under cultivation in a partnership with the Volusia Soil and Water Conservation District. Also, B-CU environmental honor students are working with Drs. Spence, Krejci, and Torres on a butterfly pollination project. The book is available at the visitor center in The Canaveral National Seashore just south of Bethune Beach in New Smyrna Beach.
---
March Library Events
Technology Tip
The 4K Video Downloader
If you want to download videos under the "Fair Use" policy, here is a safe option for a 3rd party app. 4KDownload.com seems to be a popular tool. It has passed third-party authentication by Symantec™ for code signing. This free and lightweight piece of software allows downloading videos, playlists, and channels not only from YouTube, but other sites like Vimeo, SoundCloud, and Flickr. You can even get them from Facebook and retain the high quality. To use this free tool, visit 4kdownload.com and follow the links to install it. From YouTube (or other video platforms) copy the URL of the video.
With the 4Kdownload software open, press the green Paste Link button that will automatically detect the URL that you just copied.
Select the video quality type.
Use the Browse button to navigate to the folder where you want the video saved.
Press the Download button.
NOTE: Of course large (long) videos download in High Quality or High Def will take longer to save to your computer. Tip provided by NEFLIN Tech Talk
---
Website of Interest
---
Library Careers
Do you want work to be challenging, surprising, and fun? Consider becoming a librarian who serves children. What do librarians who serve children do?
They…
Empower and motivate young people;
Promote and nurture the habit of reading;
Introduce students to the latest electronic resources;
Collaborate with other educators;
Build programs to link the library to community groups;
Choose resources to enhance the library collection;
Provide parenting education and family literacy programs;
Design and provide engaging activities that help young people develop their creativity, interests, and talents.
Librarians who enjoy working with youth may consider a career as a children's librarian, a school librarian, or a young adult librarian. Read Finding Your Niche as a Youth Services Librarian, at LIScareers.com, for a good overview of career options for librarians interested in working with youth.
"I became a youth librarian because it's the one job that lets me do all the things that I love to do. I get to read, draw, sing, act, write, play, and learn new things, all while helping young people grow and discover who they are. Every day is fresh and fun." —Andrew Finkbeiner, Youth Services Manager, Rockford Illinois Public Library
ALSC (Association for Library Services to Children) is dedicated to the support and enhancement of library service to children.
 Information provided here is from ALA's Education & Careers website. 
---
Carl S. Swisher Library Personnel
Dr. Tasha Lucas-Youmans, Dean of the Library/Chief Librarian
Andre Jansons, Reference Librarian
Angelo Salvo, Ph.D., Technical Processing Librarian
Angelynn Bolden, Evening Library Assistant
Anthony Dixon, Ph.D., Archivist
Ballarie Banks Ingram, Circulation Assistant
Betty Story, Reference Librarian
Cherie Houston, Technical Processing Assistant
Clarissa West-White, Ph.D., Reference Librarian & Instructor
Daisy Grimes, Director of Protocol and Legacy
Ervin Ross, Director of Access Services
Ethel Bush, Circulation Assistant
Helen Morey, Collection Development/Acquisitions Librarian
Jacqueline Gibson, Evening Circulation Assistant
Laura Quatrella, Reference Librarian & Instructor
Patricia Pettus, Administrative Assistant
Ebony Sampson-Hilbert, Administrative Assistant, Bethune Foundation